Changing or hiring an agency is a big move. Wouldn't it be nice to test the chemistry with an agency before signing on to an ongoing relationship? We find that our best clients join us after engaging in one of our strategic workshops.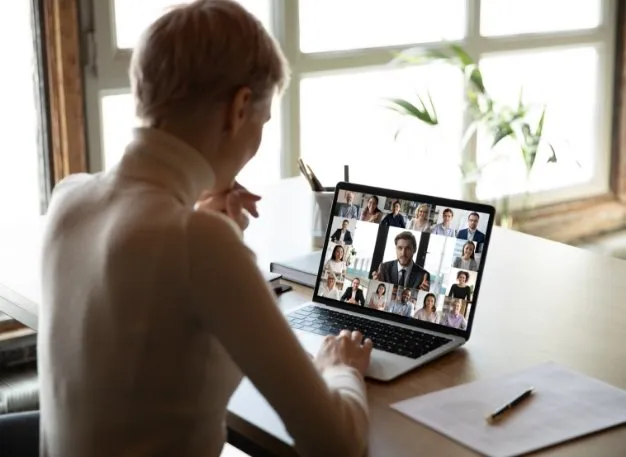 While not free, a workshop is a low-risk/high-reward way to get to know us, how we work and think, and pave the way for a successful path forward. If you do choose to engage with us in an ongoing marketing program, the tools developed in these workshops form a solid foundation for us to work together.

Define the personas who make up your buyers in this customized workshop. What sets your buyers apart? What draws them in? We get this information on paper with the help of your organization's stakeholders. Our battle-tested process builds consensus along the way and buy-in across departments.

Align efforts between your marketing and sales teams in a segmentation workshop. Segmentation puts your prospects, customers and partners in groups based on their persona and market segment. You'll leave our workshop with clearly defined segments and a high-level strategy that applies personalization and analytics to deliver highly-targeted messaging.

The most important tool you hold as a marketer is a documented buyer's journey. Having a clear picture of what triggers a prospect to consider your product, and their state of mind and actions as they move through the buyer's journey, gives you and your team power to inject the right message at the right time. It can be hard to build consensus of what this journey looks like with your team. In this workshop, we help you create a shared vision using our proven method to uncover and document the buyer's journey.

Great content doesn't "just happen." In this workshop, we work with you to structure your creative ideas with an editorial calendar. This invaluable tool aligns your content with your strategy, audience and buyer's journey. The result is consensus and a tactical plan for creating content that reaches your prospects at the right time with the right message. Plus, we educate you on the analytics that measure success.

We all wish lead generation was as simple as making great content and watching the leads roll in. The reality is, you need a comprehensive strategy. One that connects the dots between your audience, content, and marketing channels. In this workshop, we work together to design a lead-gen program for your unique audience and goals. This strategy helps you systematically build an audience and convert its members into loyal customers. What's more, we maximize the reuse and longevity of the content you produce through our custom framework.

If you've heard about Account-Based Marketing, but aren't sure how to apply it to your business…you're not alone. ABM is not a one-size-fits-all tactic. There is no "one" prescription for a successful program. In this workshop, we educate you and your team about ABM to give you a solid foundation. Then, we guide you and your organization through key decisions about the scope, scale, roles, and actions to build consensus and develop a customized ABM program aligned with your objectives and resources.