Let Us Help You Grow Your Business
Fill the form for a free consultation with our experts & win $1K Coupon*

Brett Gelfand
Managing Partner, CannaBIZ Collects
Spokes Digital has been a tremendous team to work with from the beginning. They are professional, consistent, and truly care about their work. We have improved drastically on SEO since working with Spokes and look forward to growing with them for many years to come.
Yash Kotak
Co-founder, BOHECO
Varun and his team at Spokes Digital are true experts in their business. We've worked with him and his team for over a year now and are very impressed by their acumen and prowess in delivering great results. Owing to the novelty of our category, we have often struggled to deliver consistent results but since his team's involvement, we have been able to achieve this. Since we went through a brand revamp and domain change we had to catch up with the competitors and Spokes's result-oriented SEO and PPM strategy for the brand has helped us regain a competitive edge.
Ashley LeCount
Crativ Packaging
As a growing organization we didn't have the resources to commit to building our SEO, that's when we found Spokes Digital. The team was very knowledgeable, and helped educate us on where to focus SEO efforts. I appreciate the open communication, organization, professionalism and expertise Spokes Digital brings to the table. It was great to see our overall SEO improvement, and see the new leads come in, thanks in part to the efforts of Spokes.

Sarah Skinner
Digital Marketing Consultant Papa and Barkley
"I had the pleasure to work alongside Varun and his team helping one of my clients in the CBD space. The Spokes Digital team are experts in compliance and finding ways around policy restrictions. His agency is thorough, smart, fast with excellent reporting and support. I recommend them to all my CBD clients as a go-to for their paid search strategy."
Dawn Blackstone
Chief Marketing Officer Earthly Body
"I highly recommend Varun Patel, and his company, Spokes Digital, for any digital marketing needs. They are expert at SEO and SEM, and were able to increase my company's digital sales significantly and with an impressive ROI. Not only are they great to work with, they are extremely responsive, and good communicators - sharing results on a weekly basis, and optimizing digital efforts ongoing. "
Amanda Denz
Co-founder & CMO SAVA
"Spokes Digital is very well versed in SEO and digital ads, and we found it a pleasure to work with them."
Abby Uriarte
Digital Marketing Manager MedMen
Spokes team came to me at a time when zero effort had been put into SEO. Being a cannabis company, SEM wasn't even on our radar given current regulations. Spokes team enabled us to leverage these channels in ways that we did not think were achievable and helped us see the value in allocating marketing budget to these areas. Spokes team continually pushed themselves to optimize campaigns and drive results.
Rae Gross
Director of Ecommerce & Marketing Foria Wellness
"Working with Varun has been such a pleasure. He is an incredibly talented and driven marketer. He has deep knowledge of consumer insights, digital marketing plans, and launching marketing campaigns. He drove Foria's successful paid media campaigns from ideation to execution, and was able to meet sales targets with a 2X to 3X ROAS, which is no small feat when you consider how challenging and ambiguous the cannabis/CBD advertising space has been. Varun and the Spokes Digital team is able to navigate big-budget campaigns and drive results. I look forward to working with Varun and Spokes team to drive success for Foria in the future."
Lubna Salah
CEO Atlanta Digital
I've worked with Varun and his Spokes team for a year now. I demand a lot of my vendors and his team is always quick, responsive, reliable, and reasonable all the while still managing to be honest & kind. It seems so simple but it's surprisingly very hard to find these days. I've already referred them to other clients as well. I sleep better at night knowing that the Spokes team is working on my projects. Highly recommended.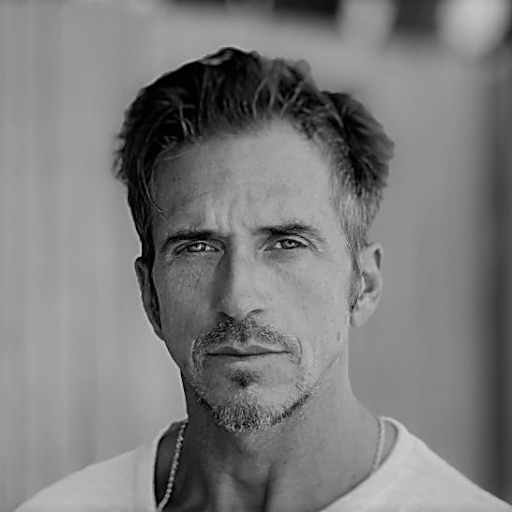 Marco R.
CEO & President Pineapple Ventures, Inc
Varun's team is best in class! The company excels in various fields of digital marketing such as SEO, PPC, Programmatic, and more. Varun is an excellent listener, identifies areas of need, has proactive and appropriate solutions, and leads his experienced staff to successfully deliver results. The result-oriented approach of Varun and his team gives me the confidence to recommend the company in the highest order. I am of the firm belief that Varun and Spokes bring value to any company and deliver an outcome that will give its client a competitive edge in the market.
USA
San Francisco Bay Area:
Crow Canyon Plaza, 2010 Crow Canyon Place St. 100 San Ramon, CA 94583
Boston Area:
431 Main Street Amesbury, MA
01913-4291
India
Pune:
402 – Royal Fortune, Pan Card Club Road, Baner, Pune, Maharashtra 411045