We partner with leading high-growth Dispensary &
E-commerce brands in North America as an extension of their marketing
team to scale SEO & paid customer acquisition channels
WE OFFER 30-DAY MONEY BACK GUARANTEE
YES! We offer a 30-DAY MONEY BACK GUARANTEE for our  marketing services. If we fail to deliver as promised, you get your money back, no questions asked!
We're a boutique marketing agency that is dedicated to marketing , recreational , and medical .
Looking for dispensary marketing services and a  marketing agency to help your business grow? Or maybe you're launching your  dispensary and online e-commerce store? Get in touch today!

We conduct a thorough analysis of your company. We get to know you and understand your business, target customers and current brand identity. While working along with your key company stakeholders, we help you identify a clear vision for your business.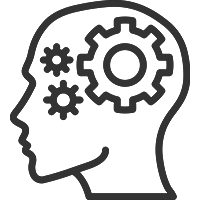 Brand survival often depends on how well you navigate the complex competitive and regulatory landscapes. In this phase, we work with you to develop an adaptable strategic roadmap.
Successful brands rise through the noise of a cluttered market and constantly work toward maintaining their top position. We execute a mix of SEO, paid media and programmatic ads that results in unprecedented consumer engagement and efficient sales.
We help teams build a business of their dreams with our services.